Books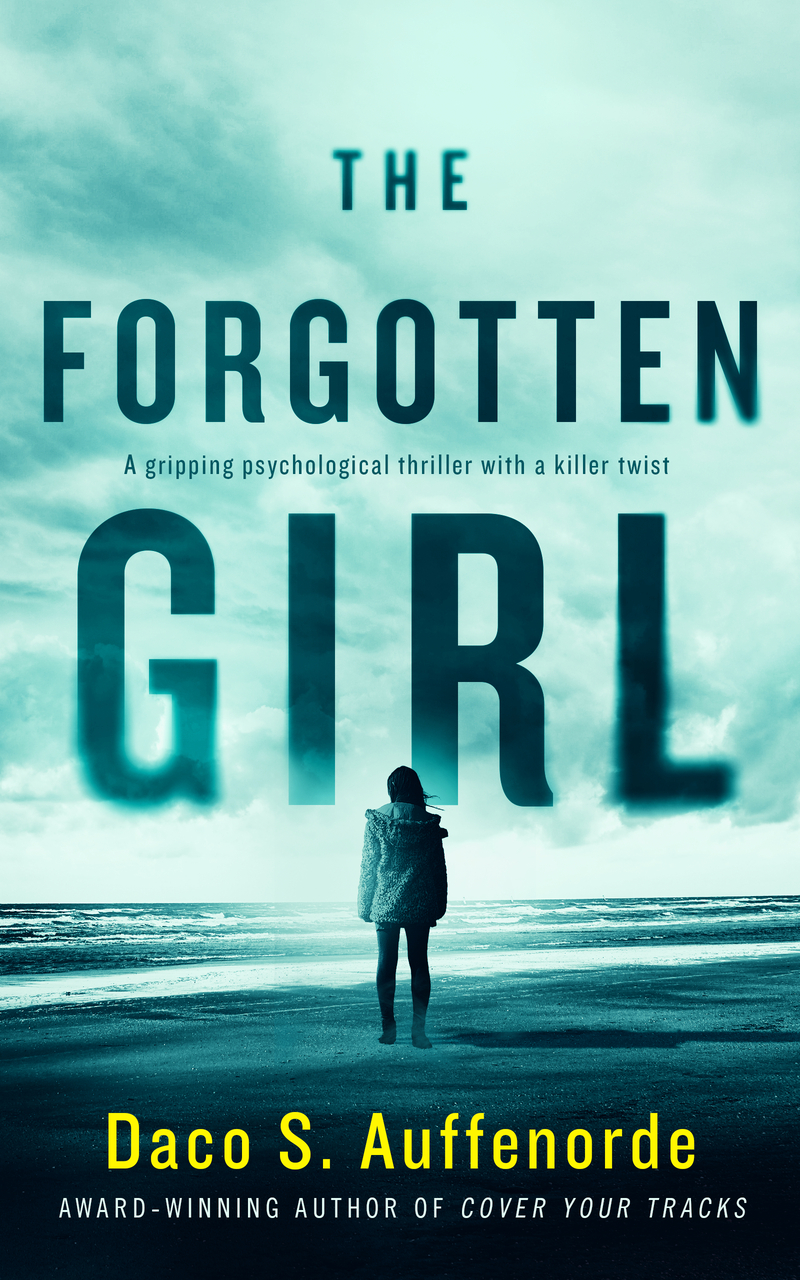 She lost her memory. Now she might lose her life.
A beautiful woman wakes in a hospital bed, shackled and confused. She's been in a coma for weeks. And can only remember her first name—Blue.
Blue learns she fell from a window on the fourth floor of a hotel. Did she jump? Or was she pushed? To discover the truth, Blue must figure out who she is and what she was doing in that hotel.
And she needs to do it fast. Because someone is out there, hunting Blue down, waiting for an opportunity to strike.
Not knowing where to turn or who to trust, Blue must rely on her instincts to survive. Gradually, her memories begin to return, and they're darker than she could ever have imagined.
Will she put the pieces of her life back together before she's silenced forever?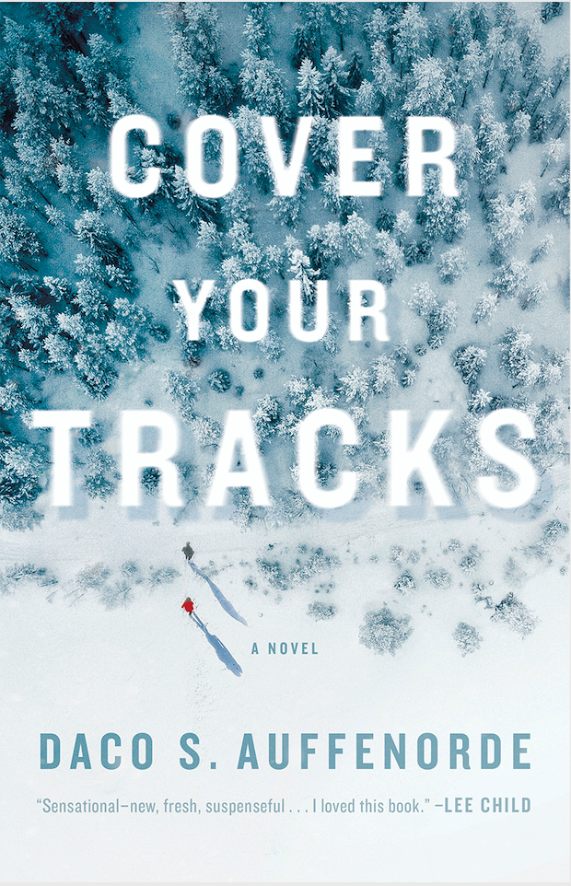 Can she trust the one person who might save her life?
COVER YOUR TRACKS, an awarding-winning novel, is the story of a woman, eight-and-a-half months pregnant, who survives a horrible train crash, only to be stranded in the wilderness with a former soldier who is discreet about his past; as the pair try to survive in the wilderness, the greatest danger of all isn't far.
"Sensational – new, fresh, suspenseful, and lead character Margo Fletcher is to die for. I loved this book." — LEE CHILD, #1 New York Times Bestselling Author
"Well-crafted action sequences keep up the energy and tension. Thriller fans will want to see more from Auffenorde." — PUBLISHERS WEEKLY
"A chilling, edge-of-your-seat thriller, Cover Your Tracks is a fast-paced tale of survival and psychological terror." –SUSPENSE MAGAZINE
"Fast, slick, brimming with tension--Daco Auffenorde knows how to ramp up the suspense with this terrific new thriller. Loved it!" — GLENN MEADE, Internationally Bestselling Author
"If you enjoy survival stories as well as psychological thrillers, then you will want to add this book to your reading list. It was hard to put down and I didn't really want it to end. I think you'll feel the same." ―MANHATTAN BOOK REVIEW
"Emotionally resonant, provocative, timely—this unique thriller will linger in your thoughts long after the final page. Auffenorde brilliantly captures the extreme lengths a mother will go to for her child. In COVER YOUR TRACKS, you'll be snow-blinded in the deep wilderness where the one person who can get you out is also your enemy. Sensational." — K.J. HOWE, International Bestselling Author of SKYJACK
"Cover Your Tracks is exactly what a thriller should be. A fast-paced plot, great characters, and tightly-wound suspense create a story that will linger long after you turn the final page. Highly recommended." — D.P. LYLE, award-winning author of the Jake Longly and Cain/Harper thriller series.
"Daco S. Auffenorde's thrilling COVER YOUR TRACKS unspools a relentless crescendo of menace and doubt. A chilling tale of damaged souls, iron wills, and dark obsession. Two strangers—a resourceful ex-soldier and a pregnant doctor—must trust each other to reach safety after their train is swept down a remote mountain by an avalanche. Survival as a team sport." — JAMES W. ZISKIN, author of the award-winning Ellie Stone mysteries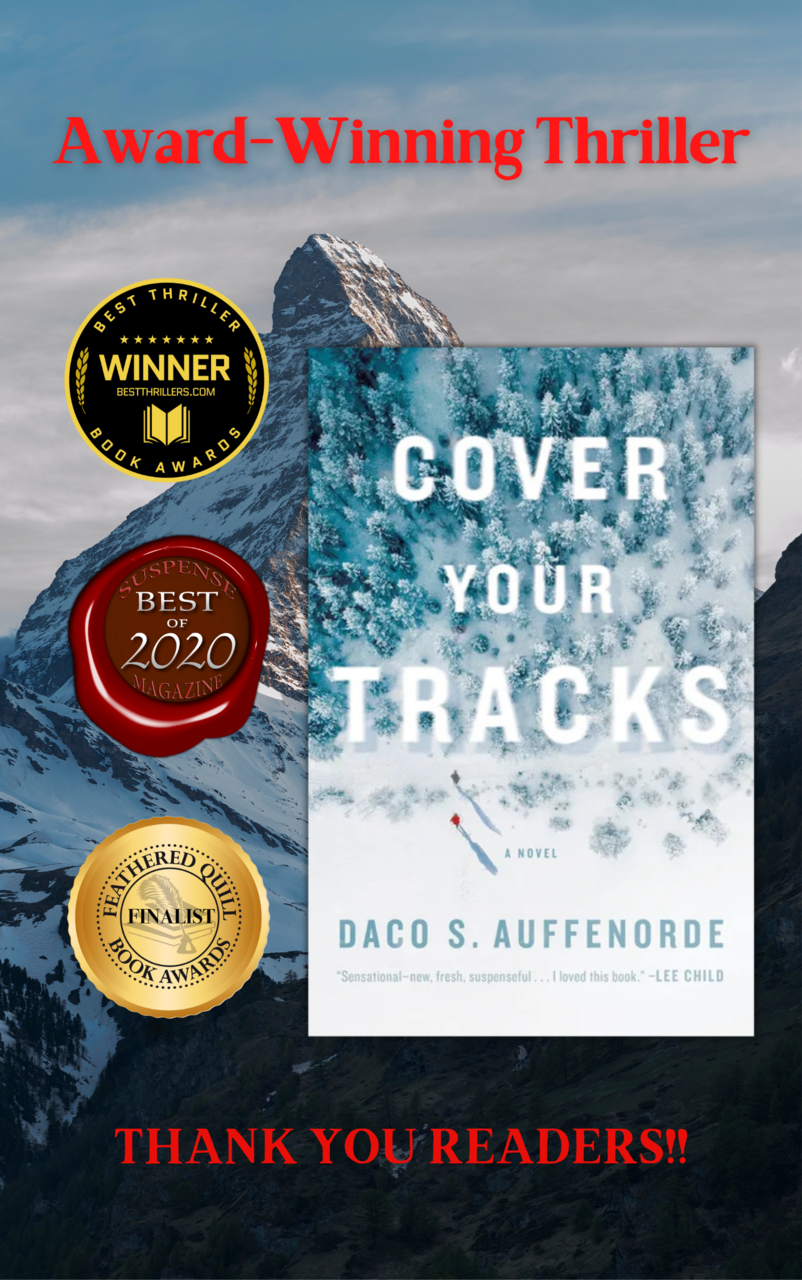 BEST THRILLERS
2021 Best Action Thriller of the Year
SUSPENSE MAGAZINE'S
2020 Best of Thriller Suspense
FEATHERED QUILL
2021 Finalist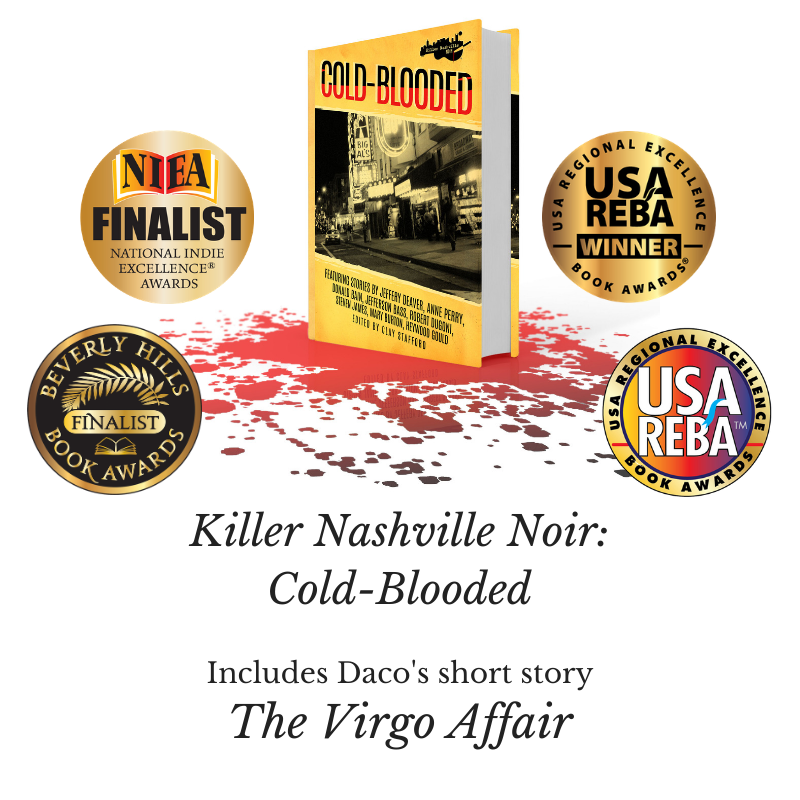 A multi-award winning anthology. KILLER NASHVILLE NOIR: COLD-BLOODED is a collection of stories featuring some of the biggest names in suspense, from bestsellers to ferociously talented newcomers. Grouped around the classic theme of murder, the anthology is a first-class collection and a must-have for fans of the genre. Look for Jordan Jakes short story THE VIRGO AFFAIR by Daco.
"A zippy spy-romance story "The Virgo Affair"." — MYSTERY SCENE
"Author Daco Auffenorde is one of the wonderful authors contributing to Killer Nashville Noir: Cold Blooded. Her short story, The Virgo Affair, was a great story of suspense packed into a chapter." — MYSTERY SUSPENSE REVIEWS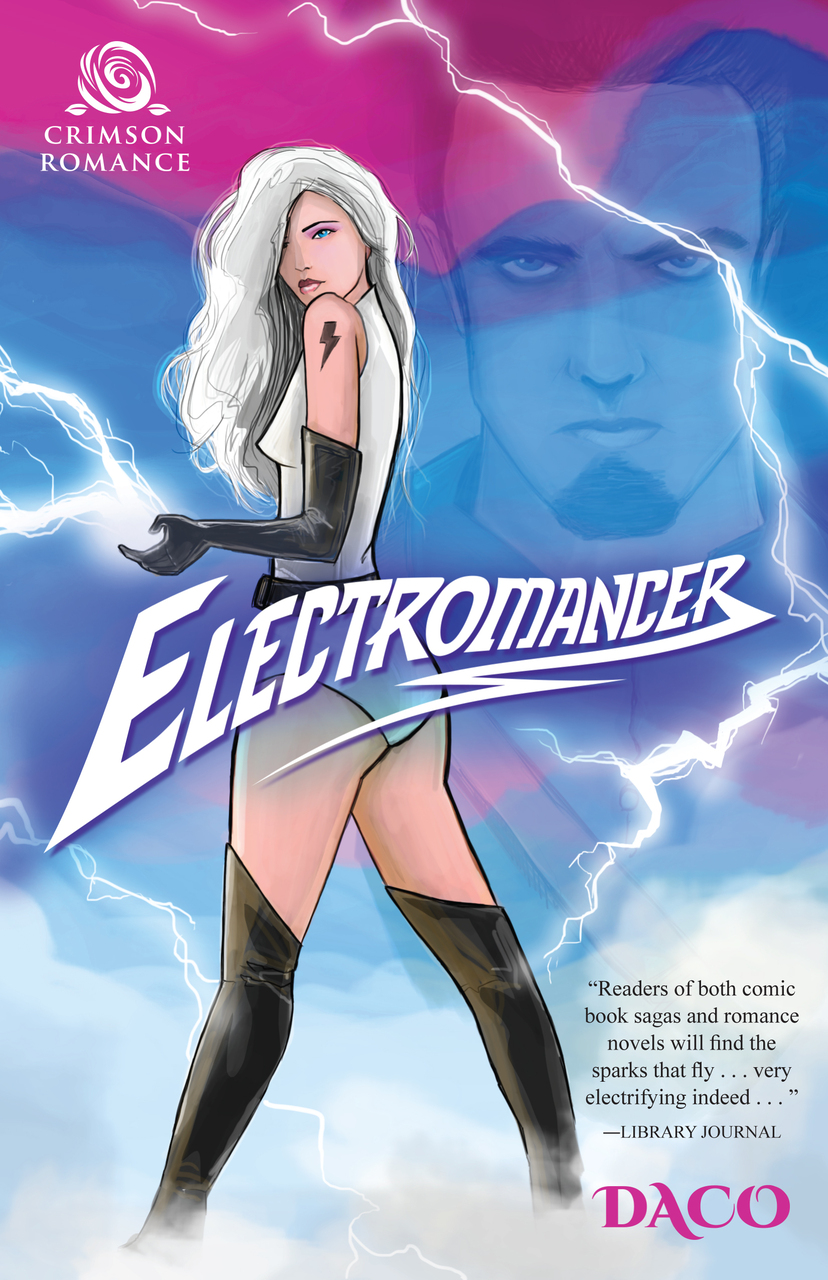 Why would anyone threaten their perfect world?
ELECTROMANCER brings you all the action-packed fun a comic superhero saga. When arch villain Momo threatens to destroy the world with The Big Zapper—a weapon of mass destruction the likes of which has never been seen before—it's up to Alexa Manchester and her new electricity-harnessing superpowers to stop him. With a little help from her chauffeur, Sigfred Sawyer, and some exciting encounters with the mysterious Blue Arrow, soon Alexa's life is a little more than super charged.
GOLD MEDAL WINNER, 2016 Global Ebook Awards, Best Fantasy Fiction/Contemporary

"Readers of both comic book sagas and romance novels will find the sparks that fly between Alexa and Sigfred very electrifying indeed..." — LIBRARY JOURNAL

"The heroine is a memorable one, a tough and feminine woman who has a delicious chemistry with her main love interest ... a very entertaining read." — RT BOOK REVIEWS
Look for THE ADVENTURES OF ELECTROMANCER short stories, including Mayor Bobby Baumgartner is Spitting Mad; Charged Up at the Kensington County Fair; and The Reddies are Coming! The Reddies are Coming!